AI-powered social media success, with powerful publishing, analytics, and collaboration
AI Powered Social Media Marketing Platform
Canva Integration • Automation • Analytics
14 days free trial

Explore Social Media Excellence
Discover the power of Persisca SMM – your all-in-one solution for social media success.
AI-Powered Content Creation
Seamless Canva Integration
Multi-Platform Publishing
Comprehensive Analytics
Bulk Scheduling and Content Library
Automated Posting (Fed by Blogs, RSS, WordPress, etc.)
smm.persisca.com/[yourcompany]/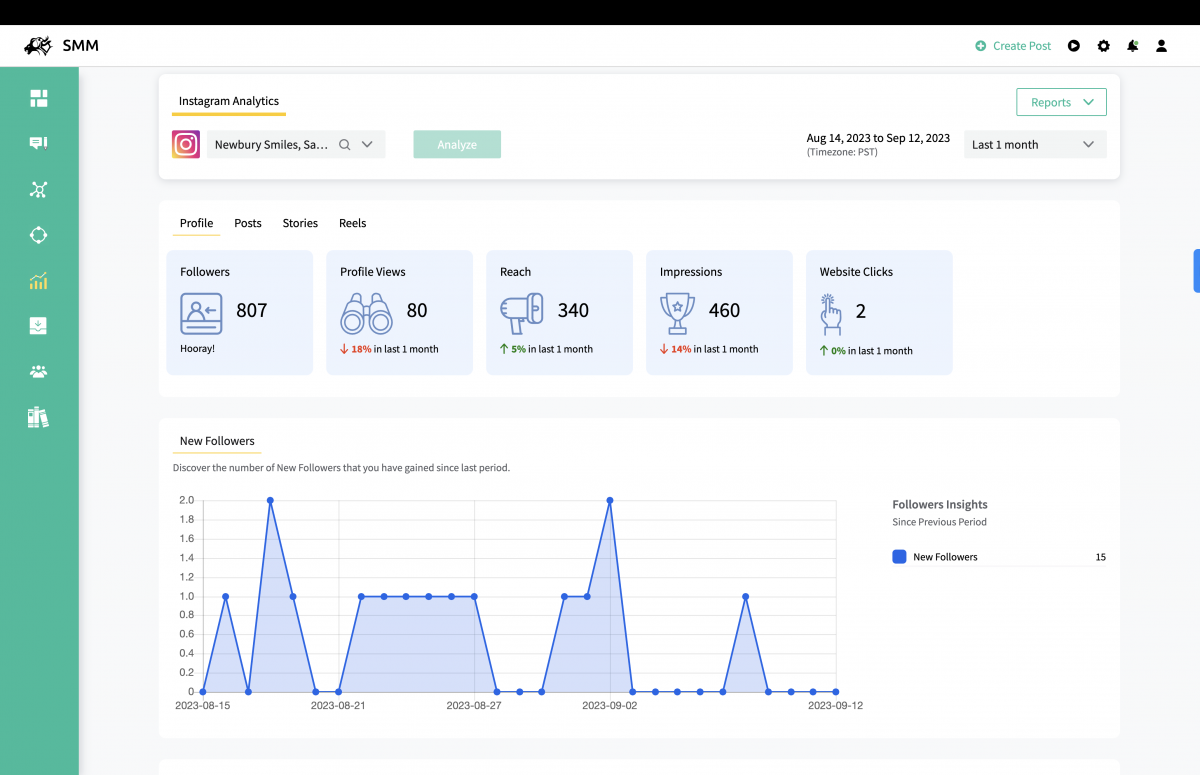 AI-Powered Content Creation
Unlock the potential of AI-driven content creation with Persisca SMM's smart AI assistant. Say goodbye to the challenges of crafting engaging social media content from scratch. Our AI-powered tool has you covered, even #hashtags. Elevate your social media strategy and captivate your audience with Persisca SMM.
Seamless Integration with Canva
Experience the power of seamless integration with Canva, the industry-leading design platform. Persisca SMM offers a direct link to your Canva resources, allowing you to effortlessly incorporate Canva's extensive library of templates, graphics, and design tools into your social media marketing endeavors.

Robust Social Media Analytics

Harness the power of comprehensive social media analytics within Persisca SMM to gain valuable insights into your online presence. Our platform provides you with in-depth data across multiple channels, offering a clear view of your content's performance, audience engagement, and growth metrics.

smm.persisca.com/[yourcompany]/post/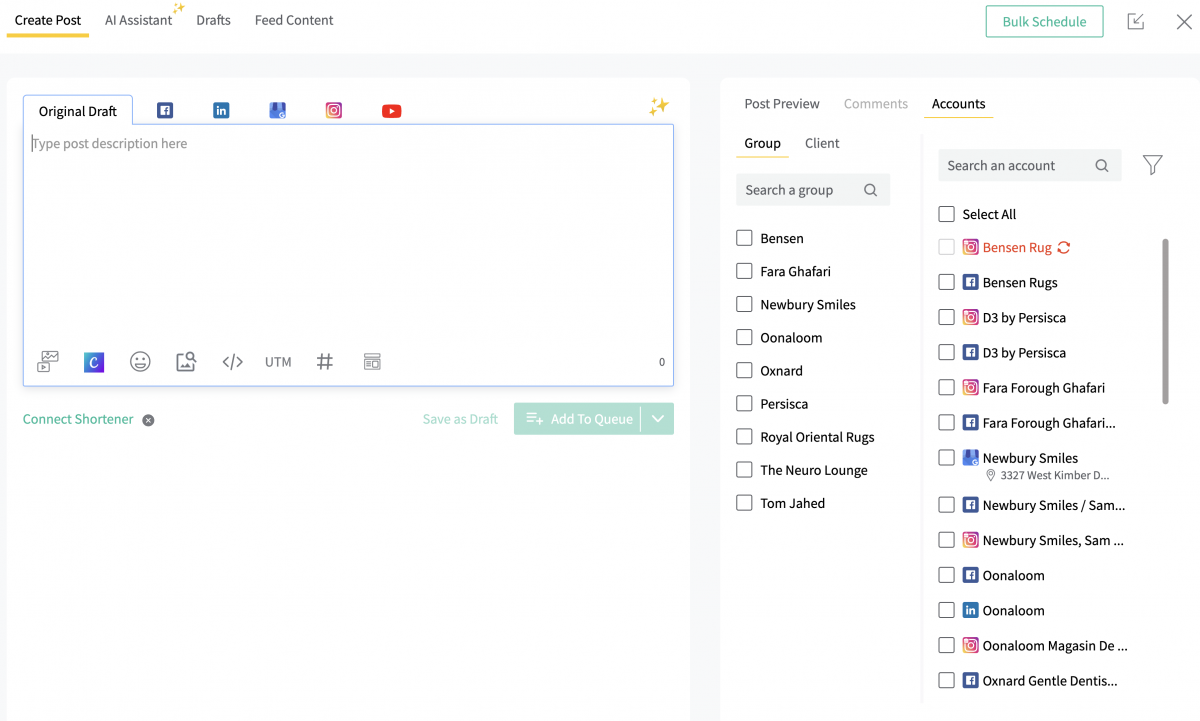 Effortless Cross-Platform Posting
Experience the ultimate convenience of posting across all major social media platforms with ease using Persisca SMM. Our user-friendly interface simplifies the process, allowing you to create and schedule posts effortlessly. Whether you're targeting Facebook, Twitter, Instagram, LinkedIn, or other platforms, Persisca SMM provides multi-network support, enabling you to manage all your accounts seamlessly from one centralized hub.
You can customize your content for each platform and visualize your content strategy using our content calendar.
Transform Your Social Media Presence with Persisca SMM®
Unlock the full potential of your social media marketing efforts. Persisca SMM offers a range of powerful features, including AI-powered content creation, seamless Canva integration, multi-platform publishing, comprehensive analytics, and efficient bulk scheduling. Elevate your social media game and streamline your success today.